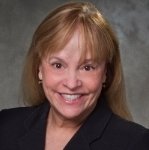 Warner Bates' family lawyer, Nancy Jordan, will be participating in the ICLE: State Bar Series Seminar, titled "Jury Trials in Divorce, A Lost Art?" The title of her presentation is "Perfecting the Record--How to Ensure That Anything Appealable is Actually Appealable" and she will be speaking at the State Bar of George Conference Center. This seminar will take place on Thursday, August 24th, and Nancy's presentation is set for 3:30 P.M. All participants will be able to earn 6 CLE hours, including 3 trial practice hours.
Attorney Nancy Jordan practices in the field of family law, specifically divorce and post-divorce trial issues. "Jury Trials in Divorce, A Lost Art?" serves to explore whether or not jury trials are a necessary invention for divorce trials, and why they are so sparsely used.
Contact Our Atlanta Family Lawyers Today
No matter your case and any complexities which may follow, our family lawyers at Warner Bates have the experience, education, and tenacity necessary to take on any possible challenges. Our legal team is dedicated to helping our clients obtain the results they've been looking for, as your satisfaction and success are our number one priority. Serving clients in all areas of family law, we will help you through this undoubtedly difficult time with ease.
To speak to a representative of our firm, please don't hesitate to call us at (770) 766-8148.