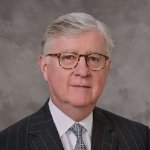 Our team at Warner Bates is thrilled to announce our very own Ned Bates has been presented with the George S. Stern Lifetime Achievement Award by the Georgia chapter of the American Academy of Matrimonial Lawyers™. Fellow partner Barry B. McGough presented this award, further commemorating this special accomplishment. One of our firm's lead lawyers, Mr. Bates is committed to excellence above all else and we are infinitely proud to work alongside such a respected and esteemed attorney.
The George S. Stern Lifetime Achievement Award is one of the most prominent recognitions a lawyer can earn. It is only awarded to those truly deserving of this honor, celebrating the select few lawyers who have accumulated an impressive track record of success over the course of their careers.
We are proud of Mr. Bates and all he continues to do for the Atlanta community and look forward to his many successes ahead.
Contact Our Dedicated & Devoted Team Today
At Warner Bates, we are tireless in our pursuit of justice on your behalf. When it comes to your family, we know nothing else matters, which is why we treat your case with the urgency and attention to detail it deserves. Our attorneys are focused on delivering you the best solution possible to your divorce and family law cases, and we won't give up when it comes to fighting for the justice you and your family deserve.
If you would like to speak to a representative of our legal team, please schedule an initial consultation by contacting us today.